As I mentioned in my review of her new novel, Lucky Bunny, Jill Dawson is something of a specialist when it comes to creating narrative voice. I wanted to ask her a little more about that and her work in general and I'm very grateful to her for taking the time to answer my questions.


Lucky Bunny is the story of Queenie Dove, an East End girl whose life is overshadowed by crime. Where did she come from and why did you decide to write about her?
Years back, in the early nineties I think, when I was living in Hackney and hadn't yet published my first novel I tore something out of the Guardian about a funeral that went through South London, of a woman thief. She'd had condolences sent from the Kray Twins, and Buster Edwards the Great Train Robber attended in person; the funeral cortege had fifteen black Daimlers. It fascinated me and stuck with me….
As part of my background reading I read
The Profession of Violence
– the cult biography of the Kray Twins by John Pearson - and lots of other books with titles like 'London's underworld: three centuries of vice and crime' but they rarely mentioned the women, except to say things like (describing a terribly bloody murder in Stoke Newington) 'a blonde cleaned up the place'. So I started to think about women that associated with criminals, who belonged to this criminal underworld and what their role was. And in which ways it would be profoundly different, being female. I wanted to write in the spirit of Moll Flanders, that is her own account of her doings, un-ashamed and unrepentant, really.
In Moll Flanders there's an exaggeration, a sort of comedy that stems from the fact that no one person could have experienced all that Moll does and I wanted to faintly echo that in giving Queenie a part in all the major criminal events of her era. Defoe draws on the established conventions of the rogue biography - a genre that presented the lives and escapades of real criminals in semi-fictionalized and entertaining ways. I read loads of memoirs by criminals or criminal associates and also wanted to playfully mimic in the style of Lucky Bunny their exaggeration and glamorisation of their own crimes.
I have read three of your novels now, all of them first-person narrations, what is it about that perspective that you like so much?
I suppose I like to show how much of how the world we shape according to our own feelings, bend to our own vocabulary. In Lucky Bunny I know from the outset that I was keen to write a novel where the central female character flavoured everything: you know those portagonists like Becky Sharp, Emma Bovary, Tess of the d'Urbervilles…. who aren't someone's girlfriend, or the love interest, but a driving force of the novel. I was hoping to create a character the reader felt they hadn't heard from before. I don't write about North London dinner parties – there are others doing that.
Each of those three novels is very different, but they all share some basis in fact. How do you light upon the periods, subjects and characters of your writing?
My novels often start with a place. And there's usually a novel or poem that I'm interested in re-reading and thinking again about – Lolita in Watch Me Disappear; Brooke's poem in The Great Lover, The Wasteland in Fred and Edie. Moll Flanders, as I've said above. Lucky Bunny is set in Hackney and the addresses that Queenie lives at are places I lived – Well Street, Lockhurst Street, the Frampton Park Estate.
There will usually be something too that I'm working out for myself. I don't necessarily always know what it is until the novel is finished. In Lucky Bunny I realise now that Queenie's attraction to danger and risk-taking was always at the back of my mind. I was re-visiting themes of a violent relationship, which is the subject of my first novel Trick of the Light.
I think I do have some other recurring themes. How far people deceive themselves, and how far they collude in their own downfall; how far they are victims, what aspects of their destiny they can control, what it means to face the truth and an individual's longing to live authentically (in the way that Sartre meant it – that is be themselves, live a fully realised life and not conform to society's dictates). That's a theme of The Great Lover, Magpie and Fred and Edie. And sexuality and how far that is constructed or 'natural' and how far that shapes our lives is a recurrant theme – Fred and Edie, Watch Me Disappear, The Great Lover
I was very worried about getting things 'right' when I voiced the Rupert Brook sections of The Great Lover for the audio book. Given the factual basis of some of your characters how much do you worry about getting it 'right'?
Yes, I worry horribly about getting it right too. Especially because someone will always point out the ways in which we don't. For The Great Lover I spent a lot of time in Grantchester and reading Rupert Brooke's letters; for Lucky Bunny I went back to my old haunts in Hackney and tried to imagine what they were like fifty years earlier. I talked to a survivor of the Bethnal Green tube disaster and to my husband's aunt who was a land girl and my father in law who was evacuated from London during the war. I think of fiction as an investigative tool. I can apply 'fiction' – the tricks and skills a novelist has up her sleeve - to the 'facts' of a story and see what happens. Of course something true, something that feels true to the reader, is what I want to create. I'm interested in how we construct stories for ourselves and how highly subjective lived experience is. I don't deliberately change inconsequential, factual things to improve the plot. Quite the contrary. I believe they are the plot....
Authors are often criticised for failing to write convincingly from the perspective of the opposite sex. Having written from both the male and female viewpoint did you find it any harder to get inside the head of a man and how did you go about it?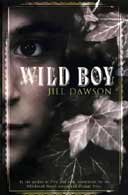 I live in a household of men – I'm married and have two sons, and their friends are always around – so I feel I've spent my life surrounded by boys and men (my eldest is twenty two now, the youngest is eleven). So it's easy to imagine inhabiting a male body. In fact, I'd say another theme of my work is masculinity and how it's constructed by society, what it is to be a 'good man'……Wild Boy especially looks at that, and a third of that novel is written from a male point of view, a third from the point of view of an autistic child and a third by a woman.
You are, if you don't mind my saying, a master of creating narrative voice. Have you ever been tempted to write something that is genuinely made up of only dialogue like a play, film or TV drama?
Thank you! I have had a go at film scripts. I've adapted a couple of my own novels and written one original script. What I found frustrating there is how much money, time and effort is needed to get them off the ground. A novel is something I can do on my own. I'm highly independent, not really good at working for or with others I'm afraid, been self-employed since I graduated at twenty-one ….
Would you like to recommend a neglected book to the readers of this blog?
I recently re-read Beryl Bainbridge's
Winter Garden
. I know she can hardly be described as neglected, having just been awarded her own Booker…..but I do love that novel. In places it's hilarious (especially a funny little sex scene, a knee-trembler in the kitchen), it's full of mystery and endlessly entertaining, with that Bainbridge voice that is utterly original.
I always ask my interviewees if they will 'do a Hemingway' and create a story in just six words. Would you have a go?

Surely no writer has said yes?